Valentines Day shouldn't be the only day we spoil the ones we love, you should see each day as a chance to tell the ones you love how much they mean to you and it doesn't just have to be your partner! telling or showing your bambini, your parents or your friends how much you love them is what Valentines Day is all about.
Here's 5 very simple ways you can show anyone how much they mean to you:
1. Fill in the blanks book 
This is a cute and thoughtful gift you can give to someone. It makes it more personal and gives you a chance to tell someone what you love about them 
2. Buy or make a box of personalised cookies, cupcakes or brownies 
Anything personalised and is edible will win anyone over! What is great about these is that you can send a box to your single friends write personal jokes, their name, 'BFF' and so on to make their day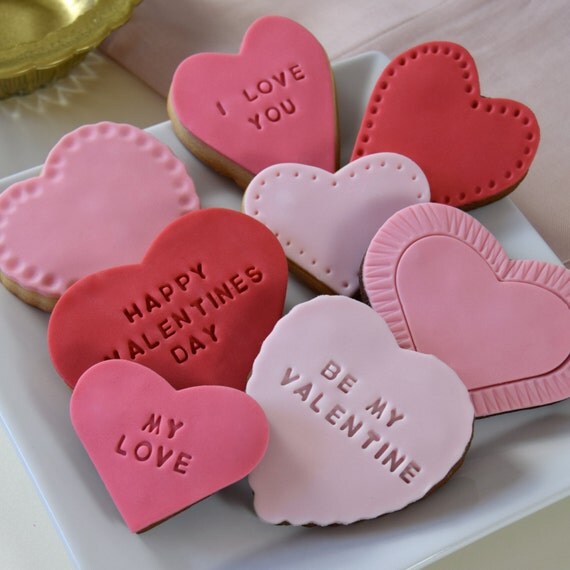 3. Write a card
Don't just buy any card, go for something creative. The more creative the more it will show how much thought you have put into it. 
4. Send a bouquet of flowers
If your'e thinking of sending flowers to someone other than your partner don't buy roses, red roses especially. Red often symbolises romantic love and for this post we are steering towards gestures of friendly or unconditional love. However, stick to colours of pinks and whites. 
5. Box of chocolates  
Save the heart shaped chocolates for your partner and go out and buy, or make a box of chocolates that has written "HAPPY VALENTINES DAY" something simple yet gets the message across. This is the perfect little gift for chocolate lovers! 
So hopefully you can go away with these 5 very simple ideas and create something that will show your appreciation. All it takes is something little yet thoughtful that will make someones day! Let your friends and family know how much they mean to you this Valentines day and every other day this year!