Easter is just around the corner and there is so much to do but so little time! If you haven't made any plans yet you might want to start because there is a lot happening in Sydney during the Easter Long weekend. From Easter egg hunts to the Sydney Royal Easter Show, LM Bambini have found the most fun and iconic places to go for your Family and friends.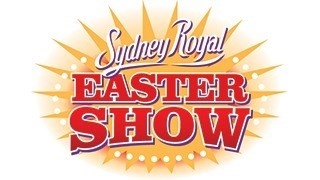 If you have never been to the Royal Easter Show you are really missing out! This year the Easter show will be on the 23rd of March until the 3rd of April, plenty of time to plan a day out with your Bambini, there is so much to see and do but to save money make sure to pack a backpack with snacks and water and always check their website for deals on rides and food. I would also recommend catching public transport as parking could be expensive and difficult to find. Head to their website for information on the show
 http://www.eastershow.com.au/ 
Visit Taronga Zoo this Easter! home to over 4,000 animals overlooking the Sydney Harbour and is just 12 minutes from the city by ferry. You will have access to shows, the Sky Safari and Cable car. It is the perfect place to take your Bambini for a fun and adventurous day! Make sure to wear sneakers and pack a water bottle because there is a lot of walking to do but trust me it is worth it. In the spirit of Easter, Taronga Zoo will also have activities where they will be celebrating all things sustainable with Sydney Water running daily between the 12-17 of April. Your little ones can explore their water experiments, arts and crafts and colouring activities. 
 Get your little ones outside and active whilst participating in The Great Centennial Park Egg hunt. Activities include an egg and spoon race, egg hunt, and so on. You will also have the opportunity to get a family photo with the Easter Bunny at the end of the trail. All you have to do is buy a ticket online, choose a time slot, head to Centennial Park and watch your Bambini have fun! the best part is that it only takes 30-40 mins to finish so you can spend the rest of the day relaxing or head out to another fun activity. This is what you will need for the day:
A print out of your ticket. If you don't have a printer you can show your ticket on your phone.
A basket to collect your eggs in (optional)
Cash if you think you'll want to buy coffees, snacks or lunch from our food vans or cafe
Rain coat and umbrella if it's raining
Camera to get a photo with the Easter Bunny or Bilby at the end
If you want more information head to their website! Link Below
https://www.centennialparklands.com.au/whatson/events/the_great_cp_egg_hunt 
Now that we have recommended a few places you can go with your little ones, it is up to you to start planning! Hope you enjoy your Easter Long Weekend!
Xx